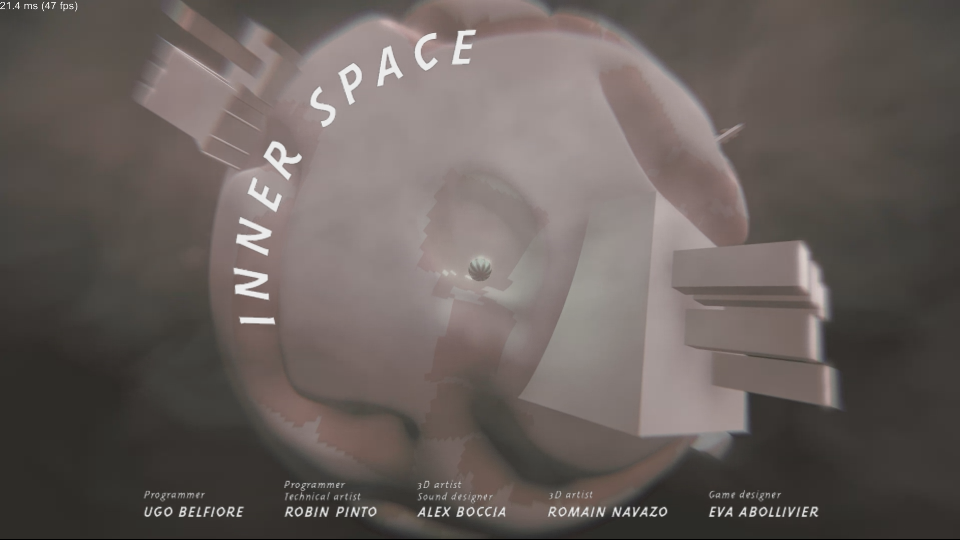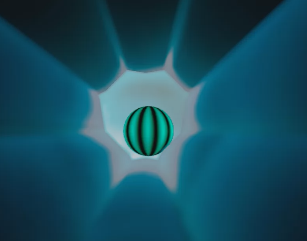 Skills needed
---
Gameplay programming
Physics based game
Fmod architecture
Project description
---
The result of 48 hours of Global Game jam 2018.

I made the gameplay programming of game: architecture, flow in menu, core gameplay with physics calculation.

Inner Space is a short, five minutes experience in which you are an idea trying to get out of a mind, into the outer world where it can finally be free. Use ZQSD, directional arrows or gamepad stick to move around.