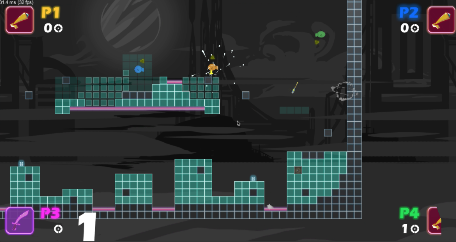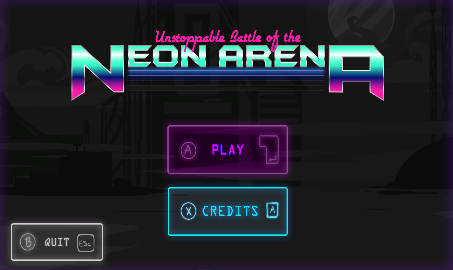 Skills needed
---
Gameplay programming
Handling multiple gamepad for Window and web
2d platformer
Physics based game
WebGl export
Animation & graphic integration
Unity
Project description
---
The result of 72 hours of Game Jam, from Ludum Dare 2017.

We were 2 Game Designer, 2 graphist 2D, a project leader, and 2 programmer, myself included. I made de core Gameplay, graphic integrationn & animation, and the physics calculation. The game is playable online thanks to WebGl integration.


Unstoppable Battle of the Neon Arena is a two to four player local game in which the players, people who came to know and love each other after years of friendship, kill each other with sabers, missiles and laser beams. Anyone can enter the arena mid-game by plugging a controller in.