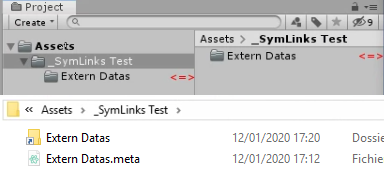 This devlog will show you how to have external folder inside your unity project. There are 2 main methods to have external folder:
Using symbolic links (can not be pushed in git)
Using jonctions (can be pushed in git)
We will see how to create jonctions.
This method work for now only in window, but it can be easly ported into different OS.
For the safety of your projects and files, when working with jonctions and symlink links, always have a backup, or a save in a git repository.